Chowking
Delivery & Pickup
How Chowking Delivery Works
Click the "Order Delivery" button and select a location to order from.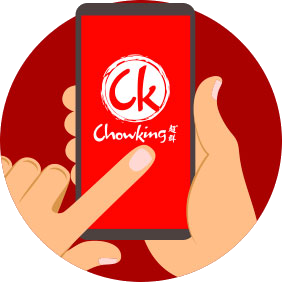 Order your Chowking Favorites, and create an account for future orders.
Sit back and enjoy your Chowking favorites delivered to your doorstep.
Delivery and Pickup FAQ
Does Chowking offer online orders for Delivery and Pickup?

Yes! Ordering ahead of time for pickup or order delilvery can save you time from waiting in the store.
Is Chowking available on DoorDash?

Yes, Chowking is available on Doordash offering online orders for pickup or delivery.
How do I order delivery or pickup online?

You can order delivery or pickup online from all Chowking stores. Simply visit us at: https://order.chowkingusa.com for all your Chowking favorites! For extra quick and simple access to pick-up & delivery orders, download our mobile app today!
How much is the minimum order for Chowking delivery?

There is no minimum amount required for a Chowking delivery. Any order big or small will be lovingly prepared for you at your local store and delivered in the shortest time possible, right to your doorstep!